I had the pleasure of photographing Bryan's wedding a few years ago and now that he is a teacher in my daughters' elementary school I had the pleasure of photographing his book cover. He is a great teacher and a great guy. Lincoln Elementary is lucky to have a teacher like this.
Check out the trailer to his book.


Bryan's book cover portrait by me: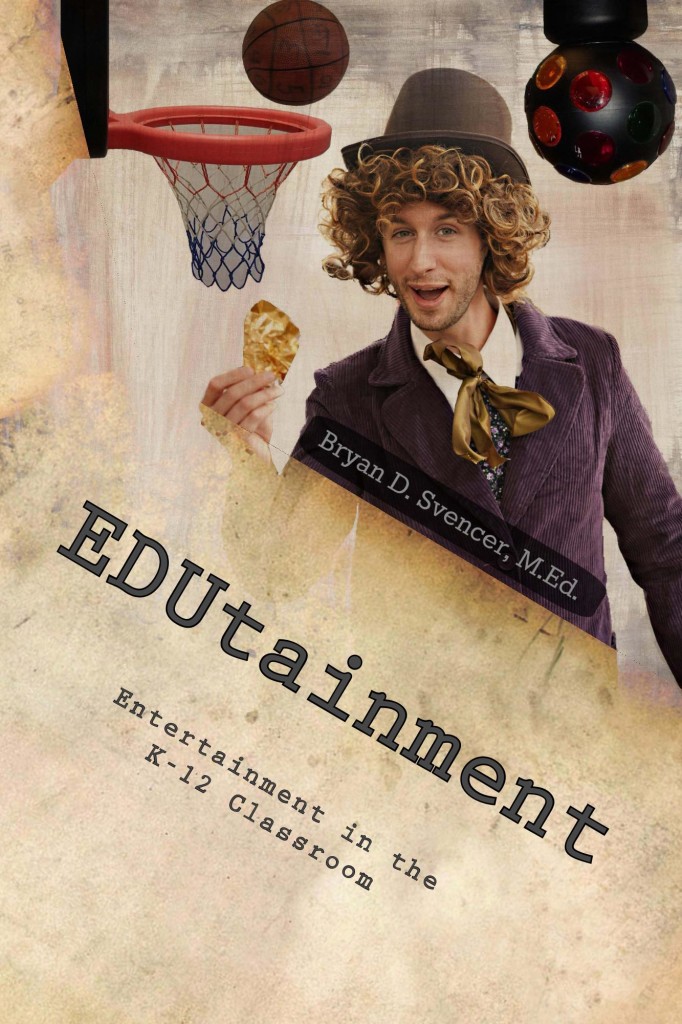 More information about the book:
EDUtainment [ed·u·tain·ment] (n):
1 the byproduct of simultaneously educating and entertaining a student
2 an entertaining incentive that occurs in an educational setting
3 a philosophy and/or way of thinking that merges entertainment and education
EDUtainment, by teacher, Bryan D. Svencer, may be the answer for teachers looking to breathe new life into their classrooms. EDUtainment is a fun and cutting-edge teaching philosophy that showcases seventeen dynamic teaching strategies and tempting incentives paired with engaging memoirs and practical suggestions. With chapter titles like "Funkadelic Athletic Swag," "DiscoSnack," and "Karaoke Choreography," any reader is sure to be left EDUtained! It's a fresh, modern perspective on teaching in today's classroom.
* Paperback | Kindle Edition: http://amzn.com/1479244678
* NOOK Book: http://www.barnesandnoble.com/w/edutainment-bryan-svencer/1113881164?ean=2940015825183